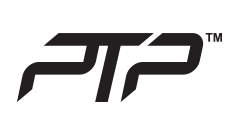 PTP. Smarter Movement, Better Performance.
Co-founded in 2010 by former elite athlete and Rugby World Cup champion George Gregan, Australian brand PTP is the result of a collaboration with multiple experts in the field of Body Science, Strength & Conditioning, Massage, and Movement Therapy, and provides effective fitness solutions that combine portability with user-friendly knowledge.
YOGA
Feel zen and focus on your practice without any distractions.
New Woven Resistance Loops
Tone and sculpt your body
PTP. Smarter Movement, Better Performance.
Launched in 2010 in Australia, PTP is rapidly gaining a following internationally with its versatile workout equipment and ground-breaking innovations like the PowerTubes – anti-snapping resistance tubes for safer training. Former Rugby World Cup champion George Gregan co-founded PTP with one mission – to empower men and women of all fitness levels, lifestyles and ages to become fit and active, while being more connected to their body. Driven by the ethos "Smarter Movement, Better Performance", PTP brings the latest in strength & conditioning, recovery and yoga/Pilates accessories, with each product designed to provide optimal results, convenience, safety and knowledge. Used by champions, praised by elite athletes and endorsed by multiple sports teams, PTP's approach to fitness is one that is both holistic and contemporary, and manages to bridge the gap between high performance and accessibility to all.
+ Read More