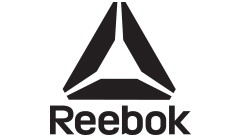 Reebok Shoes & Clothing
At Reebok we see it as our purpose to inspire people to be their absolute best. We believe that fitness is a way of life. Tough fitness is our take on fitness for all that are willing to conquer the unkwown obstacles in life.
Flexagon Force
A clean, minimalist approach for all-day wear. These training shoes feature a breathable upper for lightweight comfort. An origami-inspired EVA foam midsole provides cushioned stability. Flex grooves on the outsole add flexibility for walking comfort.
Forever Floatride Energy
Reebok's new Forever Floatride Energy is designed to help athletes perform their best by giving maximum energy return during every run. The Floatride Energy provides maximum responsiveness, at a competitive price point, and is designed to be an athlete's 'everyday' running shoe.
Reebok PureMove Sports Bra
Learn about the technology behind the PureMove bra. Selection may vary by location.
Shop PureMove Sports Bra
An American inspired global brand, Reebok is a pioneer in the sporting goods industry with a rich and storied fitness heritage. Reebok develops products, technologies and programming which enable movement and is committed to accompanying people on their journey to fulfill their potential. Reebok connects with the fitness consumer wherever they are and however they choose to stay fit whether it's functional training, running, combat training, walking, dance, yoga or aerobics. Reebok Classics leverages the brand's fitness heritage and represents the roots of the brand in the sports lifestyle market.
+ Read More