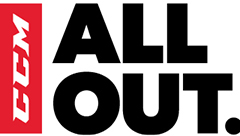 CCM
CCM Hockey is a leading designer, manufacturer and marketer of hockey equipment and related apparel. With its headquarters located in Montreal, the company has operations in Canada, the United States and Europe.
Shoot & Score from Everywhere
Redesigned for the speed of today's game, the hybrid kickpoint optimizes the loading zone to give players a blend of speed and response.
One-Piece Performance
The one-piece boot provides players with better direct energy transfer for explosive power and speed.