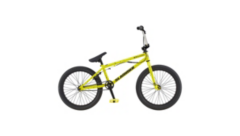 Bike Building & Assembly
Congratulations on your recent bike purchase.
We recognize that you are receiving your bike boxed and not fully assembled. The bike will require final assembly and adjustments before it is road-ready. We encourage you to contact your local Sport Chek for booking times to have your bike assembled, adjusted, and tuned by one of our certified bike builders. Improper installation and assembly could void certain warranties on the bike.
If you are unable to bring your bike to a local store, we have dedicated resources to support you in assembling your own bike. Whether you are a brand-new bike builder or a tuning veteran, we recommend that you review the video below to ensure no steps are missed.
CLICK HERE FOR BIKE ASSEMBLY VIDEO
This step by step video will help you:
Unpack and inspect the bike
Assemble the bike
Tune and adjust components
Adjust key componentry to fit the bike to the rider
Understand safety precautions to keep in mind while you build the bike
Bike Fitting Service
With the purchase of your new bike, our trained Advisors and Technicians can customize certain components of your bike to maximize the comfort and performance of your ride. This service is free of charge for new bike purchases. Please contact your local store for more information related to this service.
If at any point you run into challenges or want to validate that you did everything in the bike building process, please reach out to our team. We have dedicated Technicians available to support you through our Customer Call Centre. Please feel free to reach out to us at 1-877-977-2435 (option 3) or through this RETAIL FEEDBACK FORM
Please visit our STORE LOCATOR to find the closest Sport Chek to you.