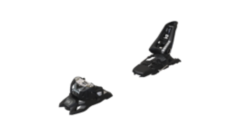 Ski Binding Mount & Adjustment
Congratulations on your recent ski, binding or boot purchase.
Please bring this purchase in for FREE assembly & adjustment.
Ski bindings must be professionally mounted and adjusted in-person by a certified Technician.
Installing your bindings or making binding adjustments to accommodate a new pair of boots yourself could waive the product warranty and put you at serious risk of injury or harm.
To ensure a smooth process in store, contact your local Sport Chek for servicing availability and bring the following equipment/information with you:
Skis
Bindings
One ski boot (bindings will be specifically adjusted to your boot)
Skiers personal information (weight, age and height)
General understanding of the skier's ability level (more information provided in store)
Specification for mounting position (only applicable for certain flat mount skis – more information and recommendations can be provided in store)
Mounting and adjustments will not be possible if any of the above information or equipment is missing.
We pride ourselves in making sure that our customers not only enjoy their products but are also safe when using them. For this reason, we strongly encourage you to bring your skis, bindings, and a ski boot into one of our many Sport Chek Retail locations to have the skis mounted and adjusted safely, at no additional cost, when accompanied by the original SportChek.ca packing slip and proof of purchase.
Please visit our STORE LOCATOR to find the closest Sport Chek to you.